Reservations: (215) 794-4004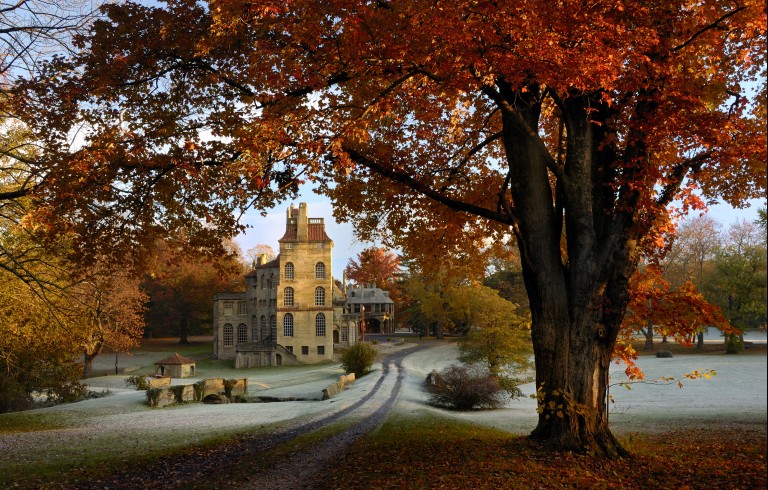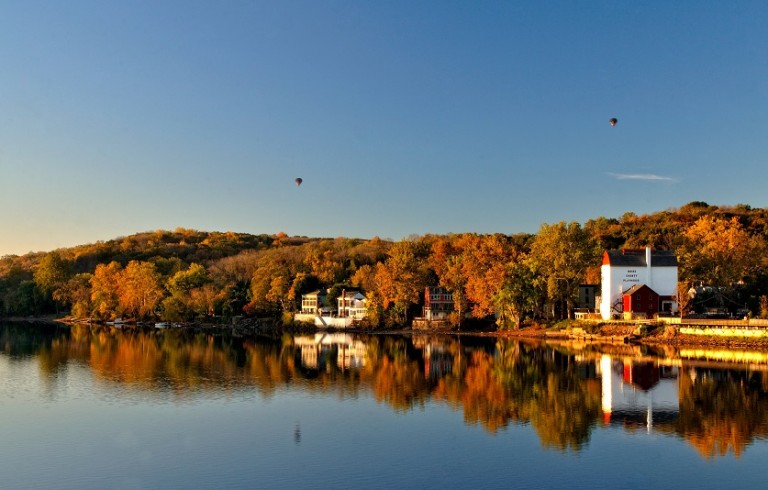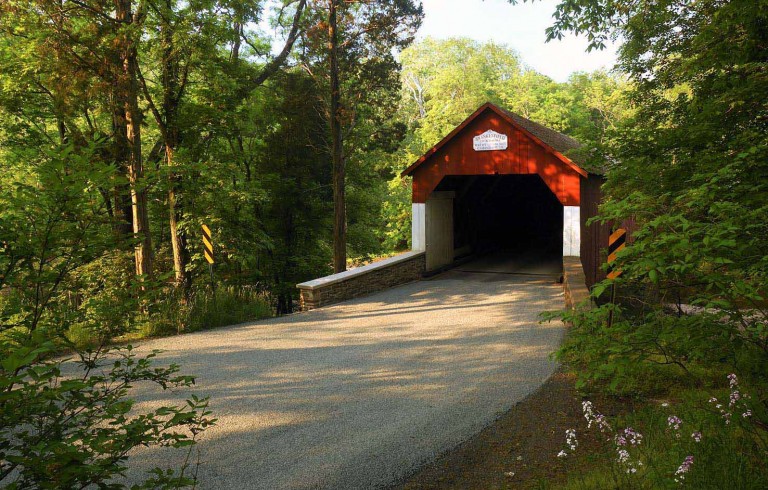 Countryside
The Bucks County countryside is waiting to be explored. From leaf peeping excursions to winter wanderings, covered bridges to artists' enclaves, the breathtaking beauty of Bucks County awaits around every corner.
The Splendor of Fall Foliage – When summer fades and days become cooler, leaf-peeping season is officially here. You'll know it by the brilliant shades of deep gold, vibrant red and burnt orange all around you. Whether you see it by car, bicycle, train or hot air balloon, the rich, warm beauty of Bucks County is something you'll never forget. Explore all the ways to experience fall foliage season here.
Picture This – The architecture, history and landscapes of Bucks County have delighted artists for decades. There are lots of backdrops for painting and photography. A few of our favorites include Peace Valley Park, the Bucks County Playhouse, the James A Michener Museum, Moravian Pottery & Tile Works and Mercer Mile which showcases Henry Mercer's magnificent concrete castles. There are hundreds of idyllic settings for artists in residence. For inspiration, click here.
Covered Bridges – A dozen picturesque covered bridges dot Bucks County's back roads and create a beautiful backdrop for photography. Ranging in length from 56 to 150 feet, these authentic 19th century bridges invite visitors to step back in time. For a Covered Bridge Driving Tour, click here.
Wonderful Winters – Snow days are some of the best days in Bucks County. After all, what could be more beautiful than a blanket of snow covering the countryside? Whether you spend the day skiing, snowshoeing, ice skating on a frozen lake or warming up with coffee in a Bucks County coffee bar, winter is one of our most beautiful seasons. Explore all the wintertime wonders of the countryside here.
Hot Air Balloon Rides - Available year round from Peddler's Village. Experience one of the most beautiful countrysides in America from the unexplored heights! Please call 215-794-4005 for more information or to make reservations. Discounted rates available for guests of the inn.